I'm only eating dog food.....for 30 days!
No sauce, no seasoning, no spices, no coffee, no alcohol
Why am I doing this?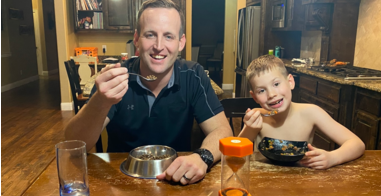 Meet Mitch
Hello!

I'm a 34 year old, 4th generation entrepreneur that's fighting to make a difference in the world of dog food!

I have a beautiful wife, 3 boys and 2 yellow labs!

I happen to work with some of the best and hardest working people on earth and can't wait to share this journey with you!